Part-Canada Anti-Spam Legislation Survey: We need your help!

As you are no doubt aware, Minister of Innovation, Science and Economic Development Navdeep Bains has directed the INDU Committee (Parliamentary Standing Committee for Industry) to conduct a statutory review of Canada's Anti-spam Legislation (CASL). That process began on September 26. We would like to deliver a response to government about businesses and other organizations' experience of this legislation three years in. We have been working with multiple partners over the past decade to voice the opinions of business about CASL. In order to capture the largest number of responses, we are again working with these partners to distribute the link to this survey. The government has opened the door for feedback; business needs to respond. This is our opportunity. We encourage you to complete our survey and also to share this survey with your members. Your responses will be completely anonymous. We will not be tracking IP addresses of respondents. It is possible that you or your members may receive multiple links to this survey from different organizations. Please answer the survey only once. If you are not the right person in your organization to answer questions about CASL, please forward to the appropriate person. Click here for the survey. It will remain open until October 27, 2017. 
Youth Volunteer Award Submissions Being Excepted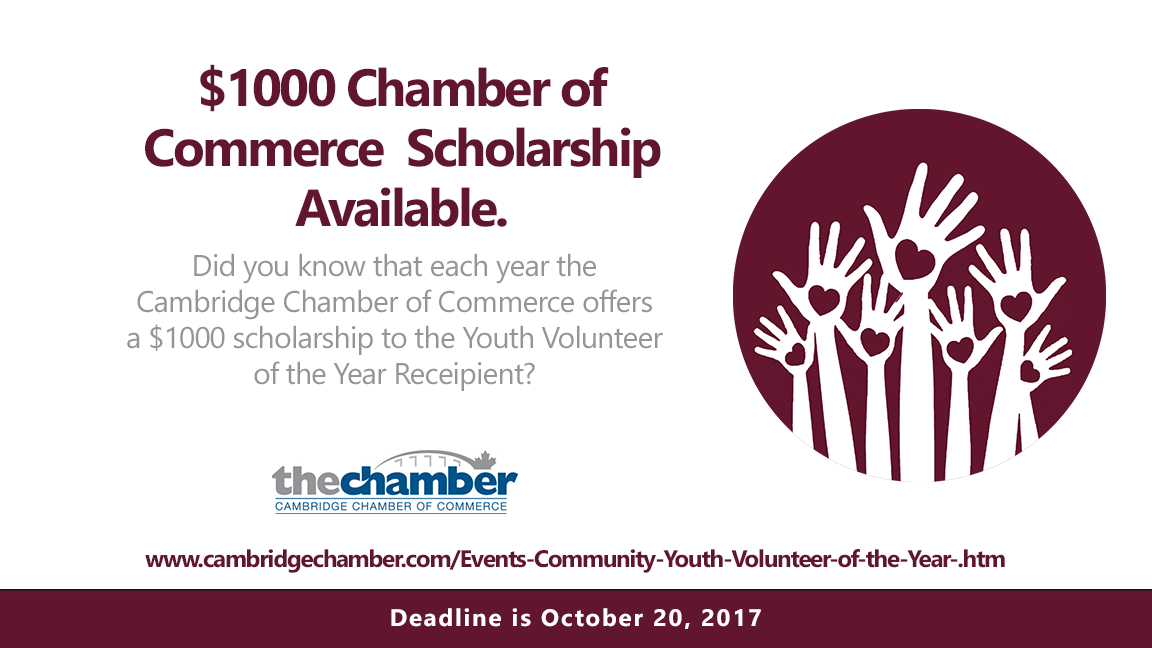 Finance Canada Is Considering Major Changes to How Corporations Are Taxed
The Department of Finance Canada is considering major changes to how corporations are taxed. The proposed rules could have a significant impact on many Canadian businesses: potentially raising taxes, increasing the administrative burden on SMEs and heightening the impact on family-run businesses.

On July 18, Finance Canada launched a consultation on how "tax-planning strategies involving corporations are being used to gain unfair tax advantages." The document contains proposed policies to close these "loopholes." There are four key changes that will affect business:
1. Sprinkling income using private corporations: The government wants to tighten rules to prevent a business owner from unfairly transferring income to family members who are subject to lower personal tax rates. In certain circumstances, owners would have to demonstrate that wages and dividend payments are "reasonable."  More
Lights! Camera! Cambridge!
The City of Cambridge is a leader when it comes to film activity in the Region of Waterloo!  We welcome over a dozen projects annually, which bring excitement and activity to various locations throughout the city.  The film industry employs over 32,000 people throughout Ontario and infuses over $1.5 billion dollars into the provincial economy – and Cambridge is proud to play its part!  More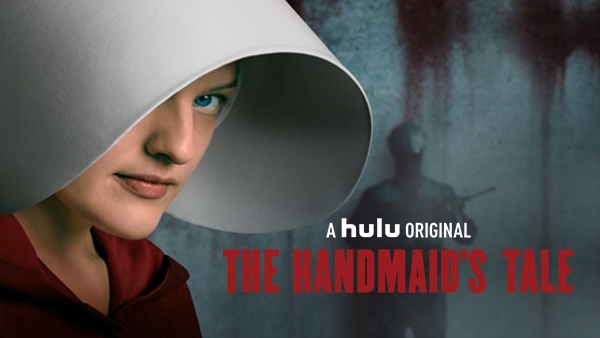 Member Profiles
Each month The Chamber features  members as our Profile Businesses of the Month! It's a monthly feature favourite, where local businesses have the opportunity to tell other Chamber members – and the public – about who they are and what they do. View this months Member Profiles.
Our Cambridge.... A Gift to the World
 

Our Cambridge ... A Gift to the World showcases Galt, Preston and Hespeler with their rivers, incredible historic architecture and hi-tech companies. This has made for a wonderful project...a collection of images and a gift book that corporations, residents and visitors will simply love.
 

The Book is a hard cover, jacketed coffee table book, great for your home, office or as a gift to visiting customers and suppliers.  Click here to purchase your copy.